The Complete Digital Marketing for Beginners Bundle
What's Included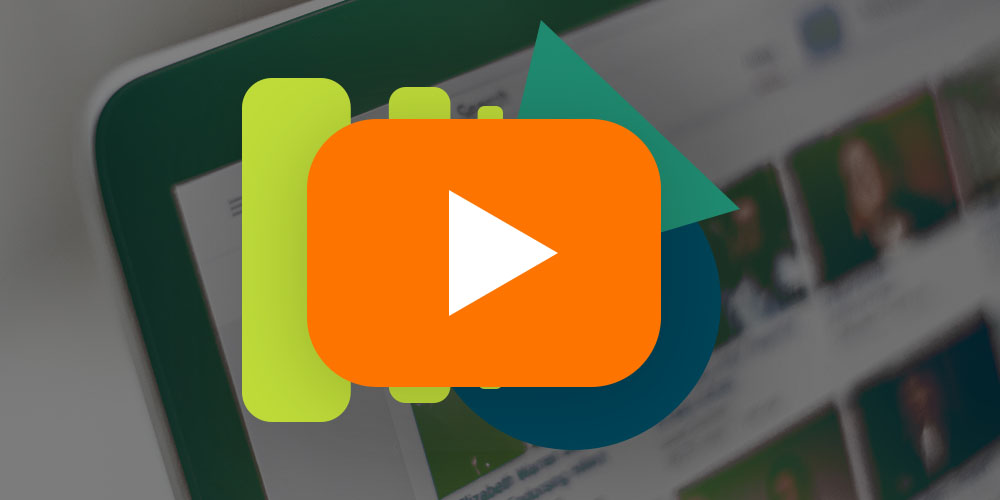 $12.00

Value
The Complete YouTube Course by YouTubers with 100M+ Views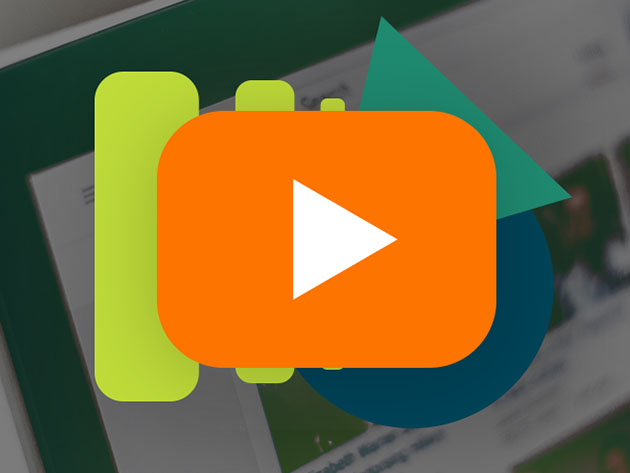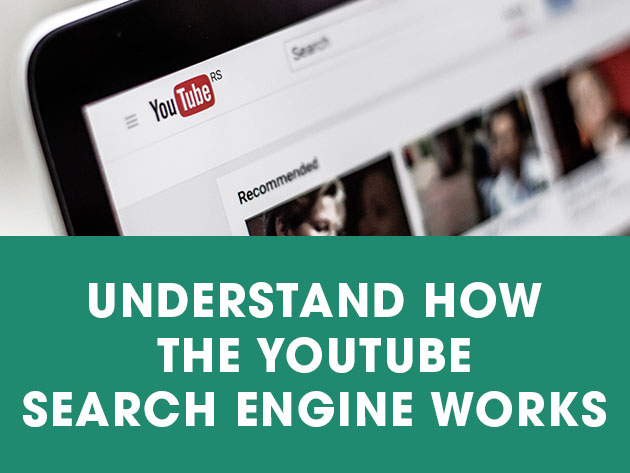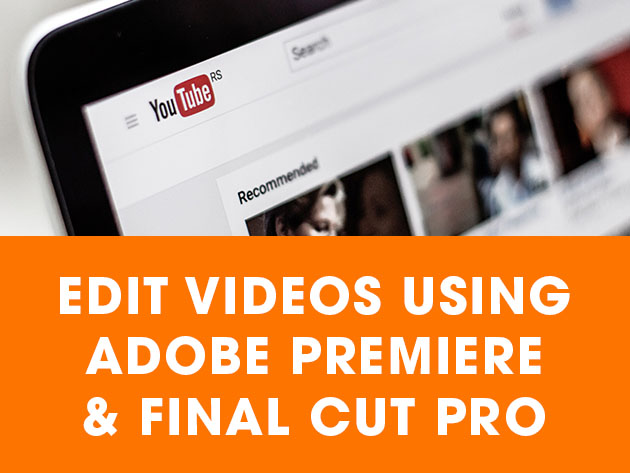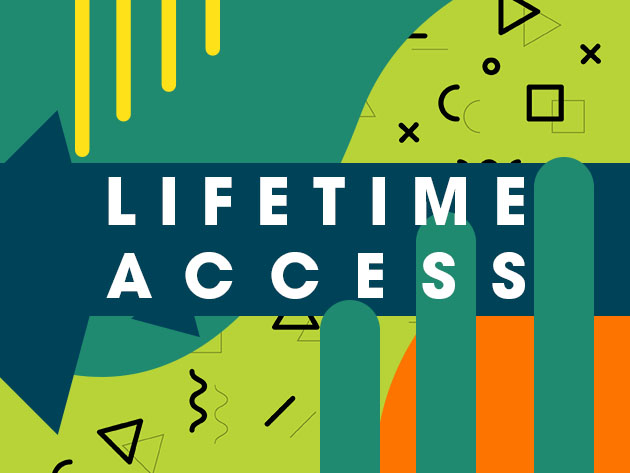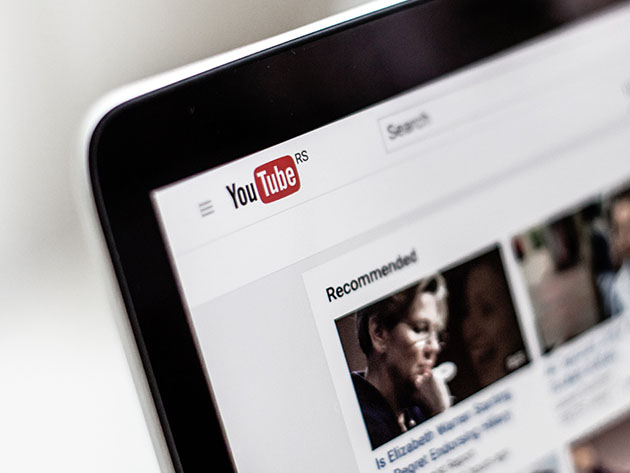 Certification included

Experience level required: All levels

Access 206 lectures & 18 hours of content 24/7

Length of time users can access this course: Lifetime
Course Curriculum
206 Lessons (18h)
Your First Program

How to Take the Course, Using the Attached YouTube Success Journal +Course Recap

How to Take the Course, Using the Attached YouTube Success Journal +Course Recap

11:17

[Optional] "YouBeYou" Walking Side Note Episode #1: Chase Your Dreams (Not $)

2:55

How to Make GREAT Titles for Your Videos

15 Rules on Making GREAT Titles!

15:13

Exercise on YouTube Video Titles

1:08

[Optional] "YouBeYou" Walking Side Note Episode #2: Dealing with Mean Comments

2:00

Thumbnail Image Design Principles Introduction & Which Fonts Work Best on Images

Introduction: What, Why & How are We Going to Learn to Make GREAT Images?

2:43

12 Rules on Selecting the BEST Fonts to Use for Your Thumbnail Images

14:12

[Optional] "YouBeYou" Walking Side Note Episode #3: Be Transparent [Be You]

2:09

Thumbnail Image Design Principle #1: Showing Faces and Emotions Strategy

Introduction to the Faces and Emotion Thumbnail Strategy

4:17

How to Make Screen Prints from Your Videos to Create Thumbnails With Your Face

5:01

How to Use Photoshop to Create Faces/Emotions on Your YouTube Images:Part 1 of 2

18:37

How to Use Photoshop to Create Faces/Emotions on Your YouTube Images:Part 2 of 2

22:22

How to Use PowerPoint to Create Faces/Emotions on Your YouTube Images: Part 1/2

20:14

How to Use PowerPoint to Create Faces/Emotions on Your YouTube Images: Part 2/2

17:59

How to Use Gimp to Create Faces/Emotions on Your YouTube Images

15:29

How to Use Pixelmator Pro to Create Faces/Emotions on YouTube Images:Part 1/2

21:24

How to Use Pixelmator Pro to Create Faces/Emotions on YouTube Images:Part 2/2

11:08

Exercise: Thumbnail Image Design Principle #1: Showing Faces & Emotions Strategy

1:29

[Optional] "YouBeYou" Walking Side Note Episode #4: Don't Be a Perfectionist 1/3

3:03

Thumbnail Image Design Principle #2: "The Color Wheel Opposites Strategy"

Introduction to the Color Wheel Opposites Strategy

1:49

How to Use Photoshop to Make Images for Design Principal #2: Color Wheel

7:40

How to Use PowerPoint to Make Images for Design Principal #2: Color Wheel

7:10

How to Use Gimp Using the Opposite Color Strategy for Your Images

22:29

How to Use Pixelmator Pro to Make Images for Design Principal #2: Color Wheel

5:24

Exercise: Thumbnail Image Design Principle #2: Color Wheel Opposites Strategy

1:04

[Optional] "YouBeYou" Walking Side Note Episode #5: Don't Be a Perfectionist 2/3

2:23

Thumbnail Image Design Principle #3: "The Split Screen Strategy"

Introduction to the Split Screen Strategy

2:01

How to Use Photoshop to Create Split Screens for Your Images

6:37

How to Use PowerPoint to Create Split Screens for Your Images

6:01

How to Use Gimp to Create Split Screens for Your Images

10:12

How to Use Pixelmator Pro to Create Split Screens for Your Images

3:45

Exercise: Thumbnail Image Design Principle #3: Split Screen Strategy

0:49

[Optional] "YouBeYou" Walking Side Note Episode #6: Using Transition Words

1:14

Thumbnail Image Design Principle #4: "The Arrows / Circles Strategy"

Introduction to the Arrows and Circles on Thumbnails Strategy

3:01

How to Use Photoshop to Create Arrows/Circles for Your Images

6:26

How to Use PowerPoint to Create Arrows/Circles for Your Images

8:05

How to Use Gimp to Create Arrows/Circles for Your Images

14:53

How to Use Pixelmator Pro to Create Arrows/Circles for Your Images

12:06

Exercise: Thumbnail Image Design Principle #4: Arrows and Circle Strategy

0:26

[Optional] "YouBeYou" Walking Side Note Episode #7: Be Authentic & Failing

1:55

Thumbnail Image Design Principle #5: "The Text on Images Strategy"

Introduction to the Text on Thumbnails Strategy

2:16

How to Use Photoshop to Add Text and A Cropped Picture to Images

13:19

How to Use PowerPoint to Add Text and A Cropped Picture to Images

13:12

How to Use Gimp to Add Text and A Cropped Picture to Images

8:23

How to Use Pixelmator Pro to Add Text and A Cropped Picture to Images

11:36

Exercise: Thumbnail Image Design Principle #5: Text on Images Strategy

0:51

[Optional] "YouBeYou" Walking Side Note Episode #8: Inspiration to Record

2:01

Thumbnail Image Design Principle #6: "Use Well Known Brands or Celebrities"

Introduction to Using Well Known Brands of Celebrities

3:00

How to Use Photoshop to Use Brands/Celebrities on Your YouTube Images

9:35

How to Use PowerPoint to Use Brands/Celebrities on Your YouTube Images

6:36

How to Use Pixelmator Pro to Use Brands/Celebrities on Your YouTube Images

7:27

Exercise: Thumbnail Image Design Principle #6: Well Known Brands or Celebrities

0:27

[Optional] "YouBeYou" Walking Side Note Episode #9: Don't Be a Perfectionist 3/3

0:48

Thumbnail Image Design Principle #7: "Using Graphics or Emojis Strategy"

Introduction to Using Graphics or Emojis Strategy

1:56

How to Use Photoshop to Add Emojis / Cartoons to Your Images

5:35

How to Use Gimp to Add Emojis / Cartoons to Your Images

4:35

How to Use PowerPoint to Add Emojis / Cartoons to Your Images

21:25

How to Use Pixelmator Pro to Add Emojis / Cartoons to Your Images

4:35

Exercise: Thumbnail Image Design Principle #7: Using Graphics or Emojis

0:26

Side Note: Using Text on Black Background

0:44

[Optional] "YouBeYou" Walking Side Note Episode #10: Developing YOUR Style

0:48

Thumbnail Image Design Principle #8: "Manipulating Images from Your Videos"

Introduction to Using the Manipulating Images/Background Strategy

0:54

How to Use Photoshop to Manipulate Your Images / Background

3:49

How to Use PowerPoint to Manipulate Your Images / Background

12:20

How to Use Pixelmator Pro to Manipulate Your Images / Background

5:37

How to Use Gimp to Manipulate Your Images / Background

17:14

Exercise: Thumbnail Image Design Principle #8: Manipulating Images

0:45

[Optional] "YouBeYou" Walking Side Note Episode #11: Obliterate Writer's Block

0:58

Thumbnail Image Design Principle #9: "Bright Single-Color Background Strategy"

Introduction to Using the Bright Single Color Background Strategy

1:51

How to Use Photoshop for Creating Bright Colored Backgrounds in Your Images

4:17

How to Use PowerPoint for Creating Bright Colored Backgrounds in Your Images

4:44

How to Use Gimp for Creating Bright Colored Backgrounds in Your Images

20:09

How to Use Pixelmator Pro for Creating Bright Colored Backgrounds in Your Images

5:22

Exercise: Thumbnail Image Design Principle #9: Bright Single Color Background

0:31

[Optional] "YouBeYou" Walking Side Note Episode #12: Feel Comfortable on Camera

0:41

Thumbnail Image Design Principle #10: "The Branding and Consistency Strategy"

Introduction to Using Branding / Consistency Strategy

2:46

How to Use Photoshop for Branding / Consistency in Your Images

3:41

How to Use PowerPoint for Branding / Consistency in Your Images

4:59

How to Use Pixelmator Pro for Branding / Consistency in Your Images

4:50

How to Use Gimp for Branding / Consistency in Your Images

5:05

Exercise: Thumbnail Image Design Principle #10: Branding and Consistency

1:01

[Optional] Walking Side Note Episode #13: Repurposing Content

1:57

Cameras, Microphones, Lights + How to Use Them + Webcasts (Over YouTube Live)

Introduction to Cameras, Audio, Lights & Other Products to Help You Make Videos

2:12

DSLR/Mirrorless Cameras + Lenses, Lavaliere, Shotgun Microphones and Cell Phones

16:37

GoPro and Ronin-S Gimbal

11:45

Cinema Cameras (Similar to Camcorders), Higher End Microphones and Tripods

21:14

How to Clean Your Camera

8:07

Lights and the Osmo 2 Gimbal for Cell Phones

22:28

How to Apply Makeup (to Reduce Light Reflection)

3:12

How to Make a YouTube Live Webcast Part 1

21:00

How to Make a YouTube Live Webcast Part 2

9:20

How to Sound Proof a Room (and How to Get Rid of Echoes)

5:34

Conclusion & What Camera Should You Consider Using?

1:29

[Optional] Walking Side Note Episode #14: Scheduling Videos to Post + Hootsuite

1:42

How to Edit Videos With Final Cut Pro X

How to Edit Using Final Cut Pro X Part 1

20:37

How to Edit Using Final Cut Pro X Part 2

15:27

How to Edit Using Final Cut Pro X Part 3

13:18

Recording Intro Videos for a YouTube Live Event

5:03

[Optional] Walking Side Note Episode #15: Register Your YouTube Vlog/Video Firm

2:08

How to Edit Videos With Adobe Premiere Pro (on Windows or on Macs)

Introduction to Video Editing Using Adobe Premiere Pro

0:40

How to Edit Using Premiere Pro Part 1

7:31

How to Edit Using Premiere Pro Part 2

14:14

How to Edit Using Premiere Pro Part 3

5:17

[Optional] Walking Side Note Episode #16: YouTube Cards & End Screens &TubeBuddy

1:03

How to Edit Videos With Adobe Premiere Pro (on Windows or on Macs)

General Editing Tips to Make Your Videos More Successful

Editing Equipment and Software

2:59

Cut, Cut Cut + The 4 Second Rule + Don't Overuse Transitions!

6:13

Editing Tutorial on Detaching Audio

5:43

Editing Tutorial on Adding Background Music+Sound Effects+Adjusting Audio Levels

7:51

Editing Tutorial on Adding Text

5:56

Editing Tutorial on Adding Blocks/Generators Under Text

2:31

Editing Tutorial on Adjusting the Color of Your Video

2:39

Editing Tutorial on Fade In / Fade Out Transitions

3:23

Editing Tutorial on Transforming and Effects

6:04

Editing Tutorial on Adding a Narration

2:16

Editing Tutorial on Cropping Footage

2:13

Editing Tutorial on Adding Images

2:24

Editing Tutorial on Changing the Playback Speed

2:45

Editing Tutorial on Making a Freeze Frame

2:57

Editing Tutorial on Adding Jump Cuts

2:07

Editing Tutorial on Adding Censors

3:31

Editing Tutorial on Where to Get Music

5:00

Quiz on YouTube Editing Tips

Editing Tutorial on Adding Background Music+Sound Effects+Adjusting Audio Levels

[Optional] Walking Side Note Episode #17: Avoiding Lawsuits

1:30

Content (Creating Content and What Works?)

Introduction: What, Why & How are We Going to Learn to Pick GREAT Content?

3:40

Understand WHO Your Customer is: Meaning Your Demographics/Target Market

6:54

Designing Your Channel & Choosing Your Channel Theme and Name

8:21

Designing Your Channel Art (Banner)

5:29

Choosing Your On Camera Personality

2:03

Be Different and Innovative!

10:51

Coming Up with Ideas (Change Your Environment) +Getting into a Creative State)

3:55

What Emotion(s) Are You After?

4:33

Q&A, Behind the Scenes and Mail Time Videos

1:49

Creating Unlisted Videos for Customer Service Purposes

0:49

Getting Feedback Before Uploading and Asking the Customer What Content They Want

1:22

Controversy and Being Careful what You Upload

2:36

How Long Should Your Videos Be and How Long Should You Spend Making a Video?

1:13

Consider Making a Series

0:56

Viral Videos and Hitting an Inflection Point

2:58

Starting a YouTube Video With a Quote (150 Amazing Quotes Attached)

0:36

When Making Videos Remember that "Nobody is Smarter than You"

1:39

Creating Content to Promote Your Business

3:11

When and How Often Should You Upload Your Content?

2:55

Be Resilient, Love What You Do and NEVER Give Up!

4:57

[Optional] Walking Side Note Episode #18: Disclosing Sponsorship Agreements

0:35

Delivery & Your Appearance

Storytelling, Comedy, Acting, and Presenting

6:27

Your Appearance; "You Don't Need to Look Gorgeous"

2:19

[Optional] Walking Side Note Episode #19: Adding Closed Captions (Helps a Lot)

1:21

The YouTube Partner Program and Asking!

1:03

Get More Views by Making Videos on Trending Topics

1:34

Networking and Collaborating

2:03

Make a Series / Be Consistent

2:12

Scheduling Videos (Viewers Love Consistency)

1:00

[Optional] Walking Side Note Episode #20: Filling Out the Description Field

1:01

"The YouTube Search Robot" and Making Money from Your YouTube Videos

What is the YouTube Robot?

9:00

Introduction to YouTube Monetization

0:48

Inserting Cards, End Screens and a Great Plug-In Called TubeBuddy

4:17

What is the YouTube "Adpocalypse" and How to Ensure You Don't Get "Demonitized"

7:45

Earning Money from Adsense on Your YouTube Channel

5:35

Earning Money from Affiliate Marketing on Your YouTube Channel

1:44

Earning Money from Sponsorships On Your YouTube Channel

4:56

Earning Money from Selling the Rights to Your Footage

0:50

Earning Money from Selling Merchandise on Your YouTube Channel

1:54

Earning Money from Off Air Events and Speaking Engagements

1:38

Additional Ways to Make Money from Your YouTube Channel

2:43

[Optional] Walking Side Note Episode #21: Outsourcing Thumbnail and Editing

0:45

Running Your "YouTube Business"

The $tart-Up of You (as YOU Are the Brand)

2:35

Negotiating How Much to Charge for YouTube Sponsorships/YouTube Related Jobs

3:38

[Optional] Walking Side Note Episode #22: Throw Down a Challenge When Vlogging

1:50

Follow the YouTube Rules and Protect Yourself!

Punishments and Sanctions from Not Adhering to Guidelines

3:46

Avoiding Other Controversies Outside of YouTube

2:14

[Optional] Walking Side Note Episode #23: When One Teaches, Two Learn

1:33

Dealing with Issues with Your Videos

Introduction to Dealing With Issues With Your Videos

0:48

Don't Try to Save a Bad Video

3:19

Dealing With Monetization Issues

2:02

Dealing With A Declining Subscriber Count

2:15

Dealing With Feedback / Comments Issues

3:13

Dealing With Small Errors In Your Published Videos

1:19

People Not Wanting to Be In Your Videos Issues

2:06

[Optional] Walking Side Note Episode #24:Multitasking &Adding Images/Video/Music

1:47

YouTube Metrics (Analytics) to Monitor

Introduction to YouTube Analytics

1:09

Impressions and Click Through Rates

3:06

Watch Time (Which is More Important Now than Views)

4:25

"Views to Subscribers" Ratio

4:21

[Optional] Walking Side Note Episode #25: Publish Your Mistakes! : ) Part 1/2

20:55

[Optional] Walking Side Note Episode #26: Publish Your Mistakes! : ) Part 2/2

6:38

Helpful YouTube Apps / Websites and Additional Topics

YouTube Creator Studio (CT) App

2:40

TubeBuddy App (and TubeBuddy.com)

6:05

Navigating and Using YouTube.com

11:16

[Optional] Walking Side Note Episode #27: Write Your Book...Change Your Life...

3:56

Course Conclusion, Congratulations and Thank You!

Course Conclusion, Congratulations and Thank You!

0:42

[Optional] Walking Side Note #28: Turning Your Video Idols Into Your Rivals

1:35
The Complete YouTube Course by YouTubers with 100M+ Views
Chris Haroun
Chris Haroun is an award-winning business school professor, venture capitalist, MBA graduate from Columbia University and former Goldman Sachs employee. He has raised/managed over $1bn in his career. He also has work experience at hedge fund giant Citadel, consulting firm Accenture, and several firms that he has started, including an investment firm that had a venture capital / private investment in Facebook several years before the Facebook IPO. He is the founder and CEO of Haroun Education Ventures.

Sacha Stevenson has been a full-time YouTuber since 2013. She has well over 100,000,000 YouTube views on her channels. Sacha has been profiled on many talk shows, in Cosmopolitan and many other magazines and newspapers gave her incredible success on YouTube!
Description
If you're eyeing to start a YouTube channel, personal or for business, and don't have any idea how to, this course is the right first step for you. With 206 lectures, this class will teach you everything you need to know to be successful on YouTube from scratch. This course also includes downloadable files and exercises for your learning success.


Access 206 lectures & 18 hours of content 24/7
Learn the basics of how to create amazing YouTube videos using many types of cameras
Create amazing thumbnail images using Photoshop, Gimp, & other applications
Understand how the YouTube search engine works
Edit videos using Adobe Premiere & Final Cut Pro
Note: Software NOT included.
Specs
Important Details
Length of time users can access this course: lifetime
Access options: web & mobile streaming
Certification of completion included
Redemption deadline: redeem your code within 30 days of purchase
Updates included
Experience level required: all levels
Have questions on how digital purchases work? Learn more here
Requirements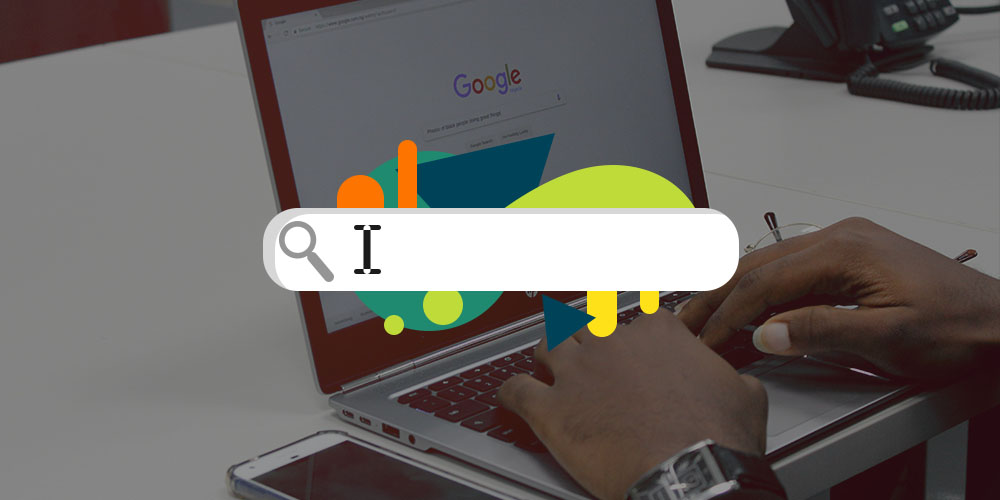 $12.00

Value
SEO + Local SEO: Get More Customers from Google Search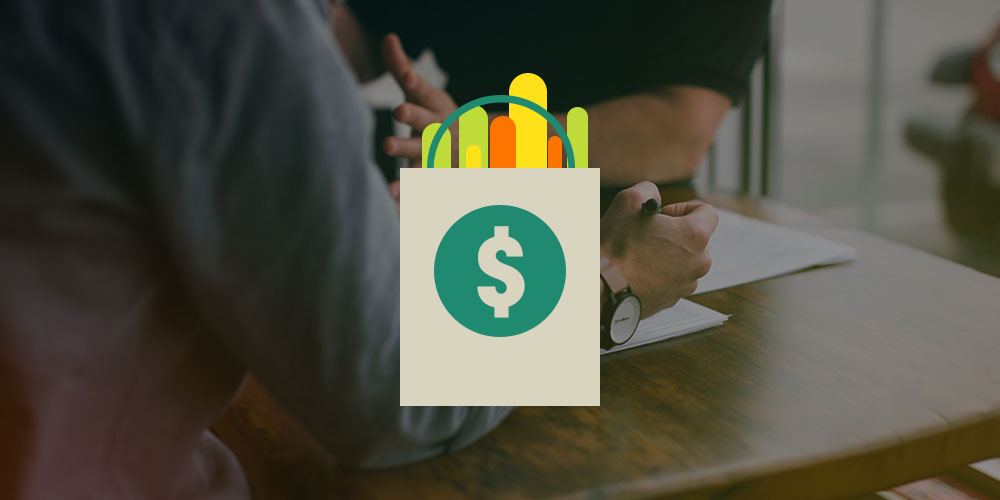 $12.00

Value
Sales & Negotiation Skills: Selling Masterclass 2020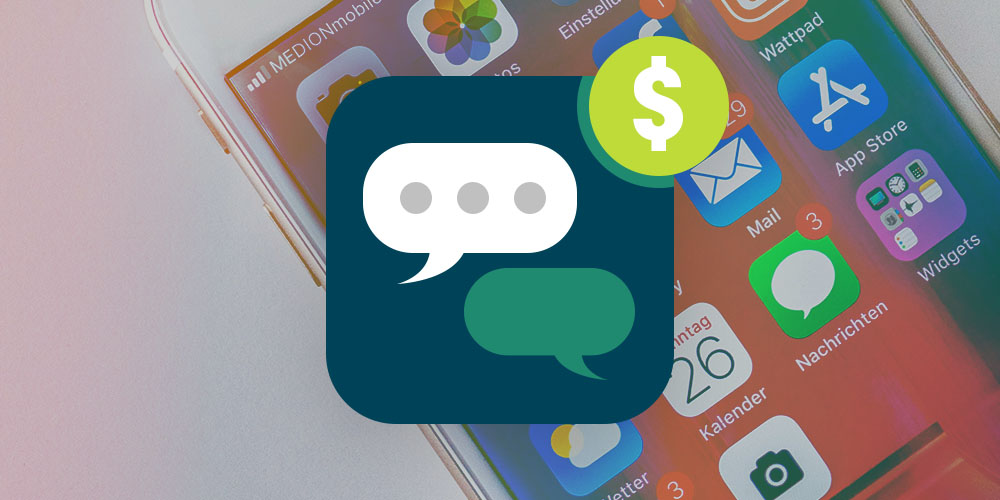 $12.00

Value
Social Media Marketing Mastery: Learn Ads on 10+ Platforms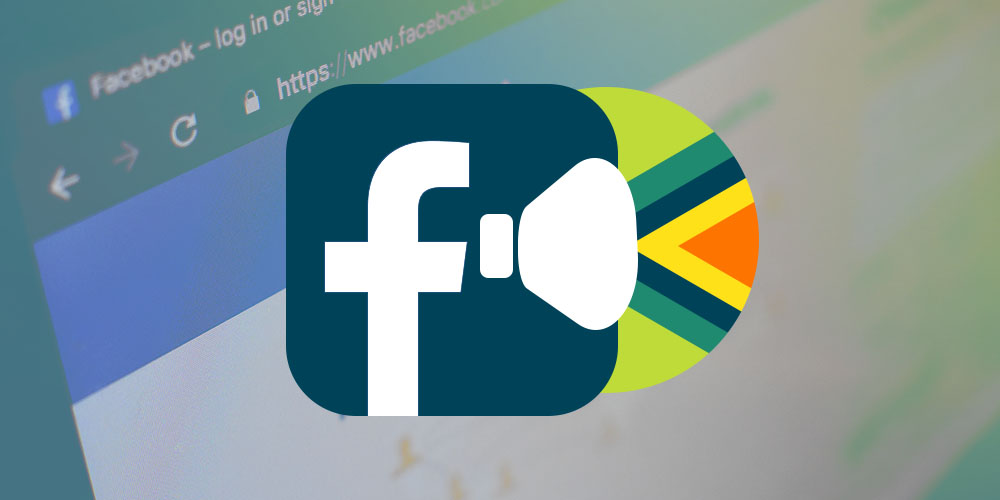 $12.00

Value
Facebook Ads & Facebook Marketing Mastery Guide 2020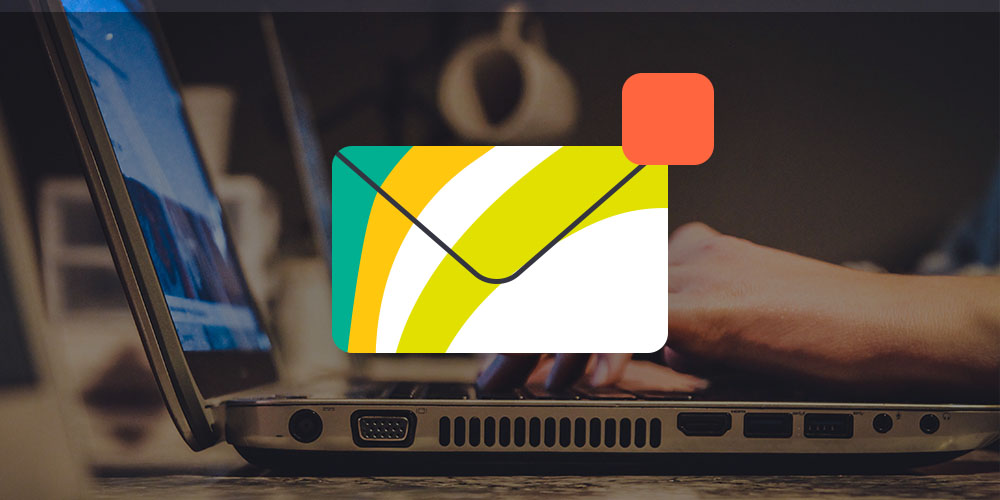 $12.00

Value
The Complete MailChimp Email Marketing Course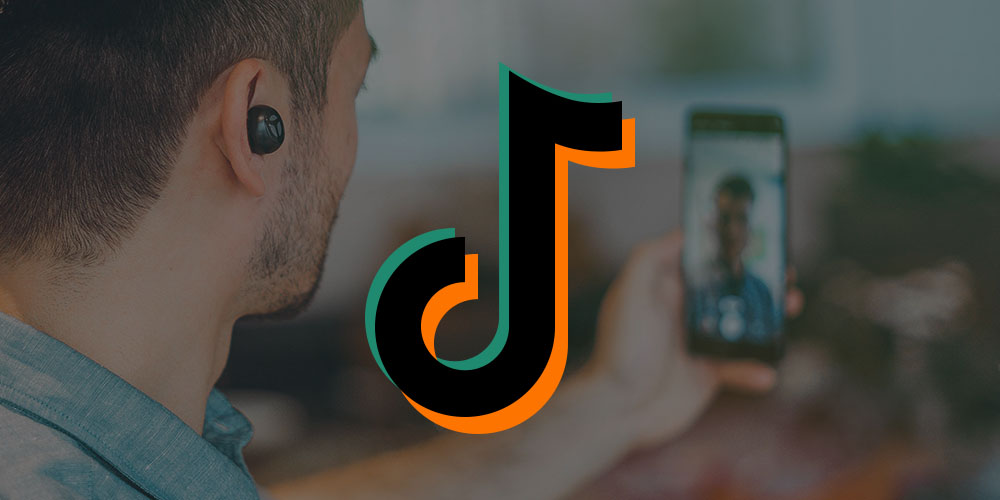 $12.00

Value
TikTok for Beginners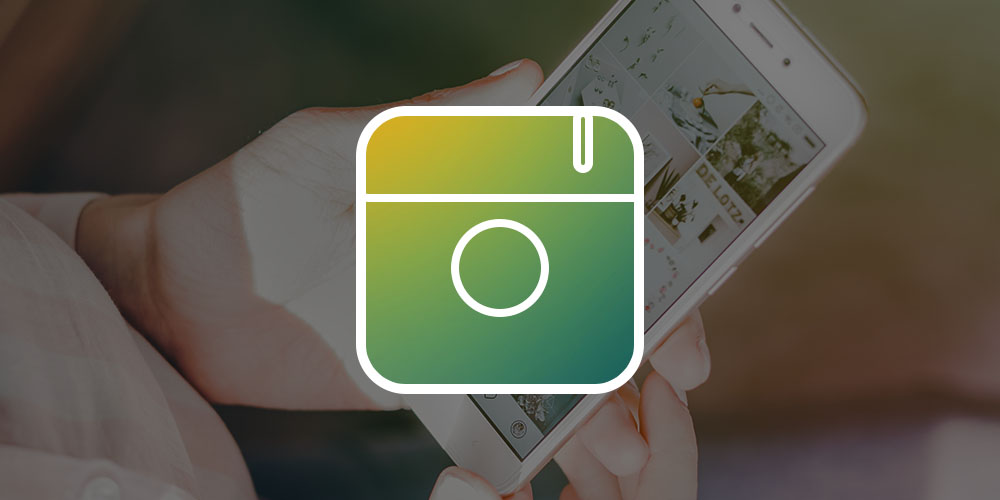 $12.00

Value
Instagram Marketing 2020: Grow from 0 to 40k in 4 Months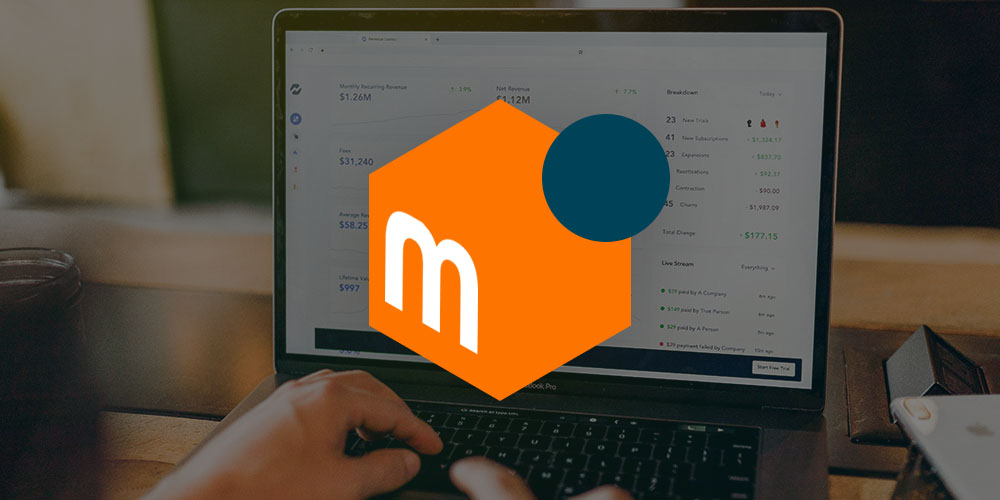 $12.00

Value
The Ultimate Mercari Masterclass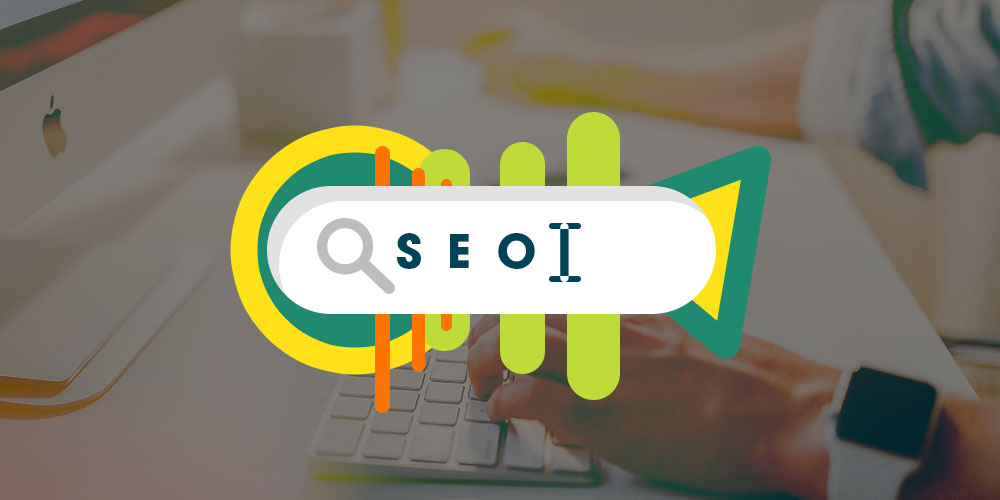 $12.00

Value
SEO 2020: The Complete WordPress SEO Blueprint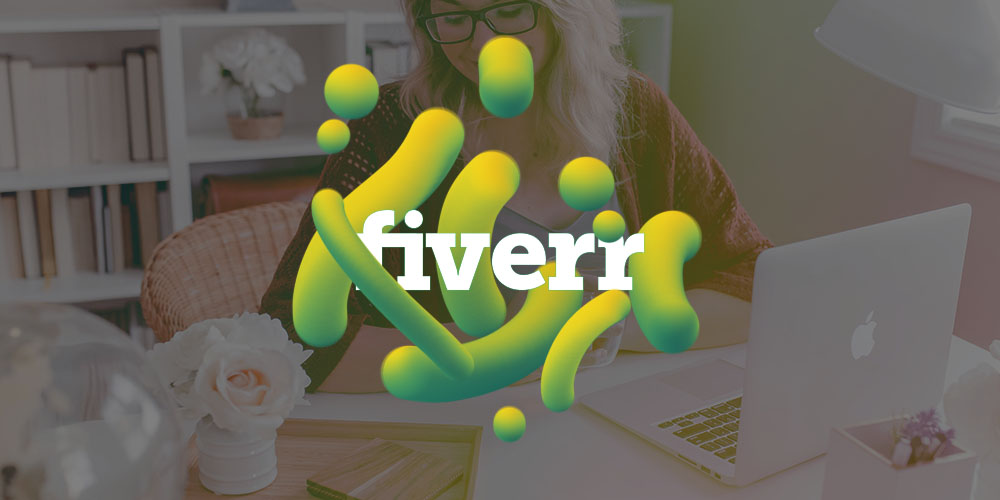 $12.00

Value
Fiverr : The Ultimate Top Rated Fiverr Marketing Class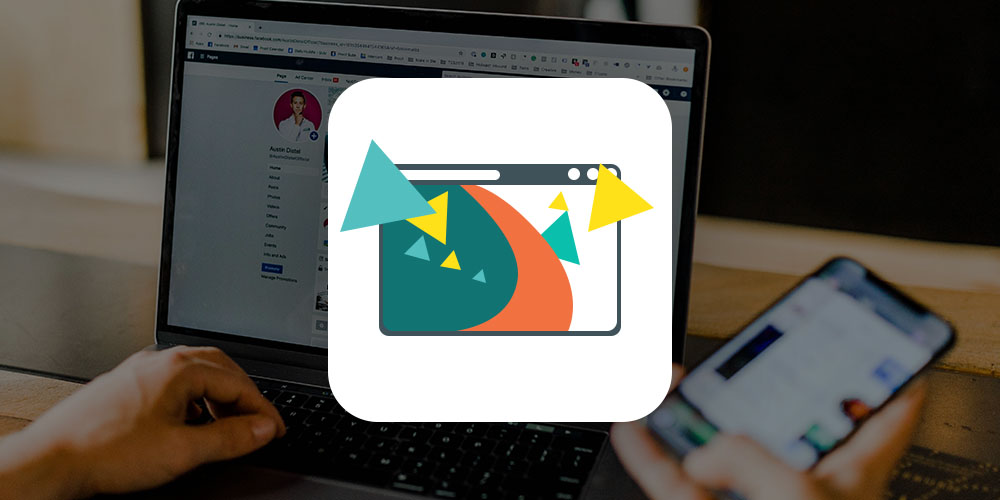 $12.00

Value
Social Media Marketing: Content Marketing Masterclass 2020
Terms
Unredeemed licenses can be returned for store credit within 30 days of purchase. Once your license is redeemed, all sales are final.
All reviews are from verified purchasers collected after purchase.
it great! it great! it great! it great! it great! it great! it great! it great! it great! v v it great! v it great! it great! it great! it great! it great!
May 4, 2020